Step by Step Instructions
1. To add hosting for an additional site, the first thing you will need to do is register a domain name (click here for instructions for doing this through us).
If the domain name has previously been registered please make sure that the domain name's DNS servers are using the same MacHighway DNS servers of: ns1.machighway.com and ns2.machighway.com
2. You will want to make sure that your package can accomodate hosting for an additional site. To verify this, login to your cPanel by going to: http://www.yourdomainname.com/cpanel (yourdomainname.com should be replaced with the domain name you're hosting with MacHighway)
Once you're in your cPanel, look at the items on the left. What we're looking for specifically is Addon Domains. This field will tell you how many additional sites you can host on your current plan and how many additional site's you're hosting.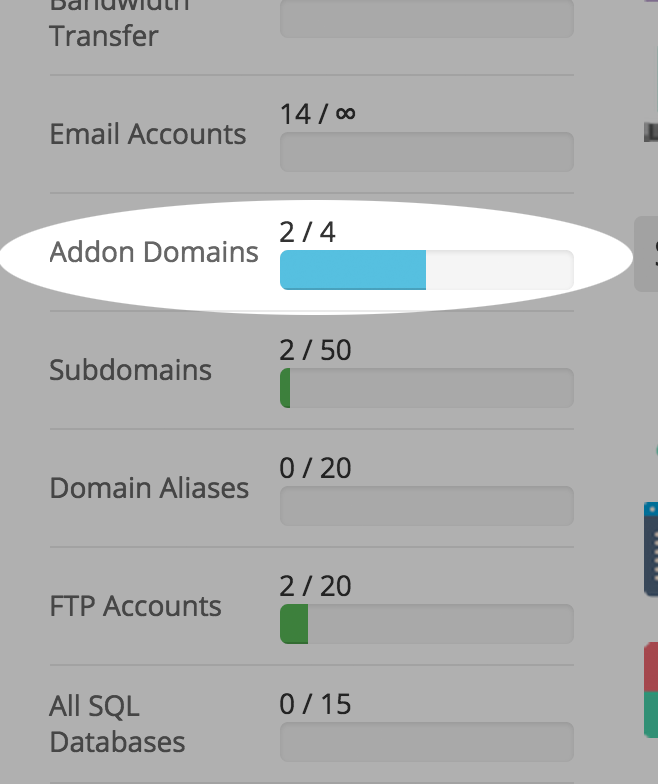 If you're plan can accomodate the hosting of an additional site, continue on with these instructions. If not, please see our article on Upgrading your hosting package.
3. In cPanel, click on Addon Domains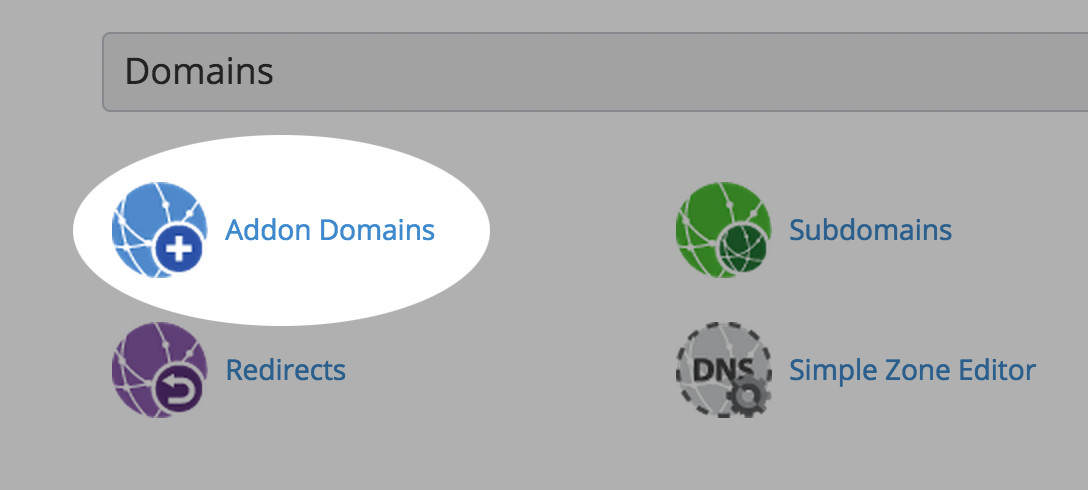 4. In the Addon Domains module you will see the following fields:
New Domain Name: Put in the domain name for the site you are wanting to add. (without www.)
Subdomain/Ftp Username: cPanel will automatically populate this field for you. There's no need to alter the information.
Document Root: cPanel will automatically populate this field for you. Unless you have a specific folder that you know you want your domain name to use as it's root directory, leave this as is.
Password: This is the FTP password that will be used with the FTP Username above. Make sure you keep track of this password.
Password (Again): Enter that password one more time.
Click Add Domain!  If you recieve an error that the DNS or A Record of the domain name aren't pointing correctly, please review step 1.

Refer to the FTP LOGIN INSTRUCTIONS below for publishing instructions for this addon domain.

You can use your primary FTP username and password and the document root created for your addon domain (ex. public_html/domainb.com) (see fig. 1)
Fig. 1
If you're unsure of the correct Document Root for your Addon Domain, you can login to your cPanel, click on the Addon Domains module and scroll down until you see your active Addon Domains. The Document Root will be listed just to the right of the domain name. (see fig. 3)
Fig. 3