You can activate Weebly from your control panel:

1. Login to the control panel for your hosting package, commonly found at http://www.yourdomainname.com/cpanel ("yourdomainname.com" should be replaced with your actual domain name)

2. Look for the Weebly Drag and Drop Sitebuilder icon under "MacHighway Services and Links" and click on it.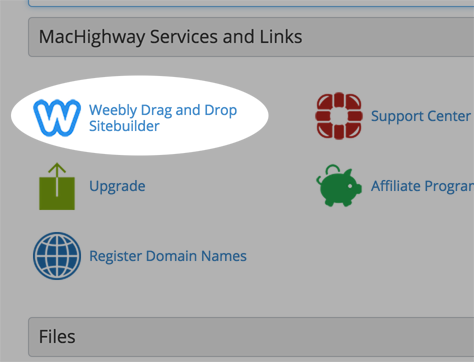 3. Select the domain name you want to build your site under and click the "Add" button: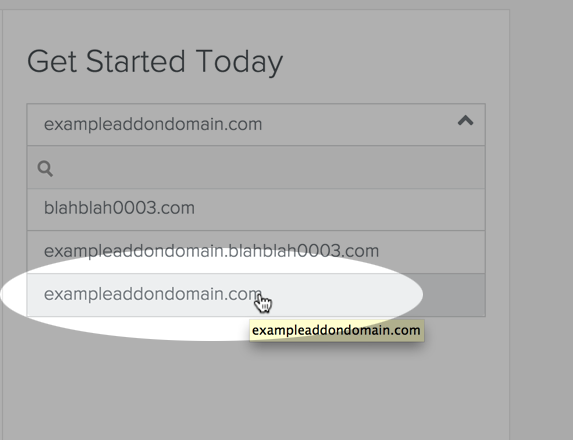 You will be taken to the MacHighway client area where you can select your Weebly package (either Free, Starter, Deluxe, or Business). We recommend you start with "Free" (you can upgrade at any time later if you need more features). Once Weebly has been activated (usually within a minute or two) you can return to your control panel, click on the Weebly icon, and click "Edit" next to your site: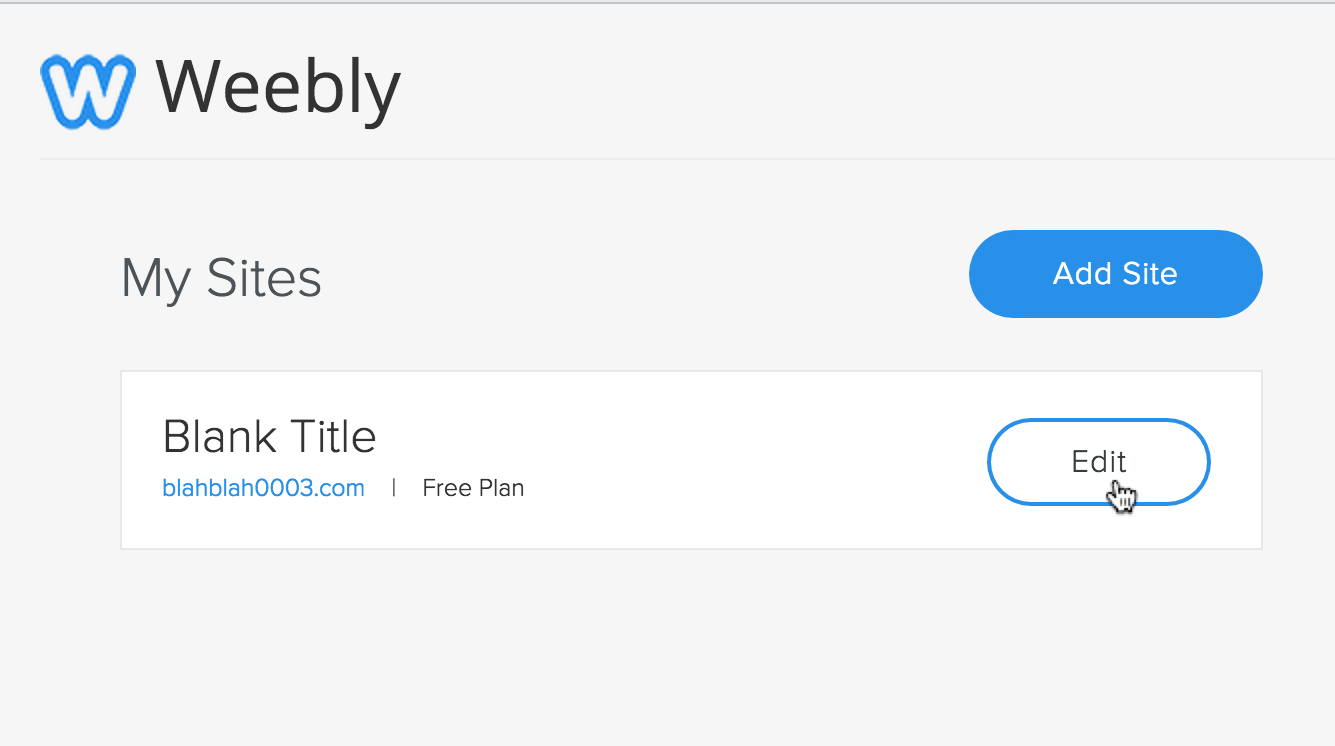 and that's it. You're building your site.


How Do I Get Help with Weebly?
There is an extensive knowledgebase with tutorials and information on every feature here: http://help.editmysite.com/

If you need additional help you can create a support ticket, or if you need immediate assistance please give us a call 1-877-288-3273 (US/Canada) or 1-540-737-3549 (International).